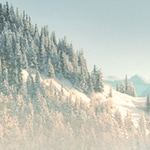 Here at Royal Chevrolet, we care about the winter driving safety of car owners in Cortland, NY. One of the most frightening winter hazards is an icy roadway. If you start to slide, the first few moments and how you react are critical.
Applying the brakes is a poor choice. It is all too likely that your brakes will lock up, leaving you at the mercy of the skid. What you want to do is barely tap the brakes as you use other methods to slow the car. Take your foot off the accelerator. Your car may also have stability safety features that reduce engine power.
The next tip is something you probably remember from your driver's education classes. Always steer the car in the direction of the slide. Perhaps the most important thing to remember is to remain calm throughout the entire ordeal until the vehicle is righted.